Members-Only Tours
Preservation Sacramento hosts members-only tours throughout the year. These tours are followed by a no-host social event that gives members a chance to meet each other and many on the Board of Directors. The members-only tours are led by some of Sacramento's most prominent architects, contractors, developers, and property owners who are involved in interesting projects. Some tours focus on historic buildings, but some feature quality urban infill projects.
If you are interested in attending a members-only tour, please consider becoming a member of Preservation Sacramento. If you are working on an interesting project and would like to host a members-only tour, please contact Preservation Sacramento to schedule a tour by filling out the form below.
Future Tour Ideas
Preservation Sacramento is always looking for Member-only Tour ideas. If you are the owner, or know the owner, of a historic building, interesting infill project, or just an interesting building, please complete the form below to let us know.
Previous Members-Only Tours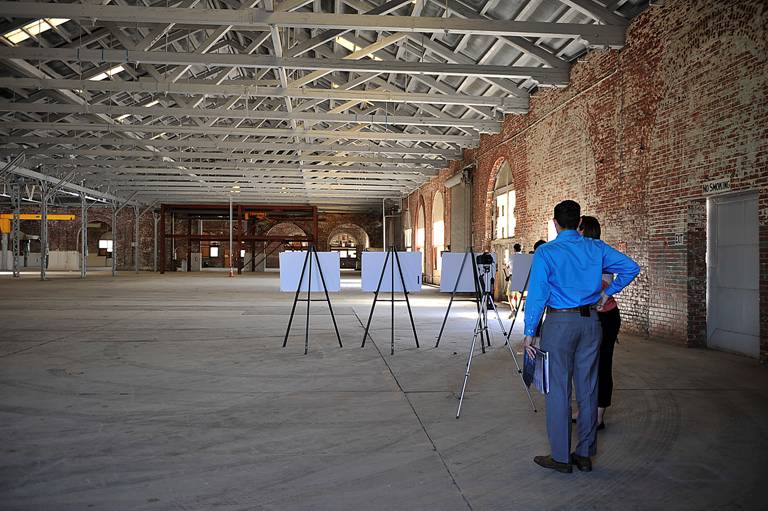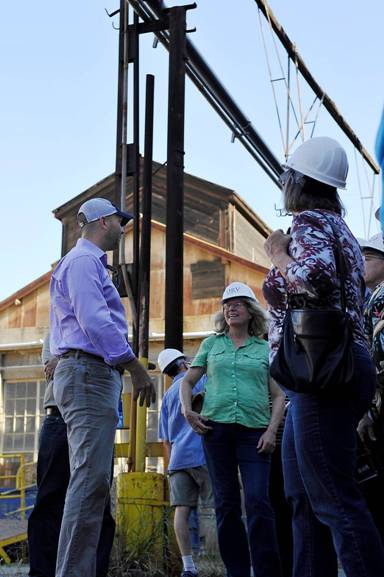 Thursday, April 28th Southern Pacific Shops
Preservation Sacramento members toured the Southern Pacific Railyard Shops Buildings on April 28th. The buildings are at the heart of the planned Railyards infill development project. The buildings will serve as the economic and social hub for the proposed project.
Friday, October 16th Marshall School
This historic building has been the subject of some speculation lately about its future as an upcoming adaptive reuse project. In February, 2015 the Sacramento Bee opined in this article about possible futures of the now vacant building.
Members had a chance to see it for themselves on October 16, 2015 and talk with neighbors and advocates about how reusing this beautiful historic school would benefit the surrounding community and Sacramento as a whole.
Powerhouse Project Tour - 16th Street
April 11, 2015
The Powerhouse Project is now it is nearly complete, and in April D&S Development invited Preservation Sacramento Members inside tour of the almost-finished product.